Mailing Address: Central Office 28241 Crown Valley Parkway, Ste F 201 Laguna Niguel, CA 92677
---
Awards Submissions and Nominations Open
November 1, 2018 |  Glenn Michelson Award Essay Contest | CSF Awards
November 1, 2018 |  CJSF 50th Anniversary DiGiovanna Memorial Award  | CJSF Awards
January 1, 2019 |  Seymour Memorial Award  | CSF Awards
November 15, 2018 |  Marian Huhn Memorial Award  | CJSF Awards
January 1, 2019 | CSF Outstanding Sealbearer Award  | CSF Awards
Awards Submissions Deadlines
December 22, 2018 |  Glenn Michelson Award Essay Contest deadline each year. | CSF Awards
January 13, 2019, Saturday |  CJSF 50th Anniversary DiGiovanna Memorial Award applications due.  | CJSF Awards
February 18, 2019, Sunday |  Seymour Memorial Award nominations due.  | CSF Awards
February 18, 2019, Sunday |  Marian Huhn Memorial Award nominations due.  | CJSF Awards
March 1, 2019, Thursday | CSF Outstanding Sealbearer Award nominations (by Adviser) due.  | CSF Awards
---
Regional Conferences
March 16, 2019 | South Region Spring Conference - Hillcrest HS, Riverside
March 23, 2019 | Central Region Spring Conference - Livingston HS, Livingston
March 30, 2019 | North Region Spring Conference - Del Oro HS, Loomis
April 6, 2019 | Central Coast Region Spring Conference - TBA
April 13, 2019 | South Central Region Spring Conference - Huntington Library, San Marino
---
Fall Advisers Conference
October 20, 2018, Saturday | Fall 2018 Advisers Conference, Wine & Roses, Lodi – Details and Registration will be available soon.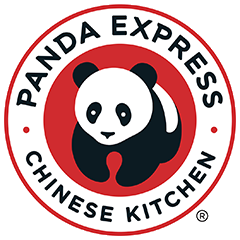 FUNDRAISERS
November 8, 2018
May 2, 2019
Panda Express and CSF/CJSF will partner for two fundraisers this school year. Funds raised will benefit the CSF/CJSF state organization.
There will be lots of opportunity for participating CSF/CJSF chapters of all sizes to have fun and win prizes for their chapters.