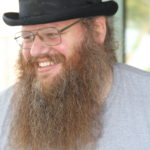 Matt Hungerford
I have served as the CSF Vice President for the Central Coast Region for three terms (6 years) and have been the CSF adviser at Gilroy High School for 15 years. I teach AP Physics I, General Physics and Mathematics. As we look toward CSF's 100 year anniversary, I am pleased to see that the organization continues to grow and thrive. I am looking forward to continuing my service on the state board.
Renee Tyler
I am a retired teacher, and have been involved in CSF for 18 years as an adviser, Seymour reader, Seymour committee member, and currently as Vice President for the Northern Region. I have a very strong belief in the organization as an opportunity to recognize our students for their academic achievements and their community service accomplishments. I am interested in the position of treasurer in order to continue helping to improve CSF. Before becoming a teacher, I was a bookkeeper, and worked for a CPA for many years. As a result of this experience, I feel confident of my abilities to carry out this position. I look forward to being an integral part of the future of CSF.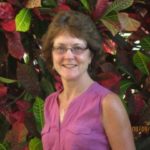 Lynn Fillo
I have very much enjoyed serving as CSF Board Secretary for the past two years and would like to continue to serve in that capacity. I have been the CJSF and CSF adviser at Downieville Jr/Sr High for 29 years. In the past I have served on the CSF/CJSF State Board as CJSF North Region VP, Seymour Committee member (including chair of that committee), and CSF Registrar for several years. I also filled in as secretary for CSF/CJSF Exec Board meetings during my term as Registrar.
#1
Article V, State Officers and Board of Directors, Section 4
Add 4b so entire section shall read:
"a)No two officers, elective or appointive, shall be from the same school or same household.
b) Board members must reside in the state of California and live in the region they represent."
#2
Article VI, Election and Appointment of State Officers and Terms of Office, Section 2
Change the last sentence, "The ballot shall be mailed to all chapter advisers no later than March 15" to read "The ballot shall be distributed to all chapter advisers no later than March 15."
#3
Article VI, Election and Appointment of State Officers and Terms of Office, Section 4a
Change the second sentence, "Ballots shall be returned by mail to the Central Office and must be received no later than May 1" to read, "Ballots shall be returned to the Central Office no later than May 1."
#4
Article VI, Election and Appointment of State Officers and Terms of Office, Section 4c
Change the last sentence, "The run-off ballots shall be mailed to the advisers no later than May 15, and are to be returned by mail to the Central Office, and must be received by June 10" to read, "The run-off ballots shall be distributed to the advisers no later than May 15, and completed ballots must be submitted to Central Office by June 10."
#5
Article VII – Annual Meeting
Add Section 6: "If the Board of Directors determines that the Annual Advisers' Convention will not be held for that year, notice shall be provided to advisers at the beginning of September. The State Board of Directors meeting, though, will still be held on Friday and/or Saturday during the month of September or October. State officers' reports and business of the State Board of Directors' meeting shall be posted on the website not later than two weeks after the meeting and can also be distributed via regional VP newsletters."